Legal Insight. Trusted Advice.
Recent Successes And News: Month:

August 2022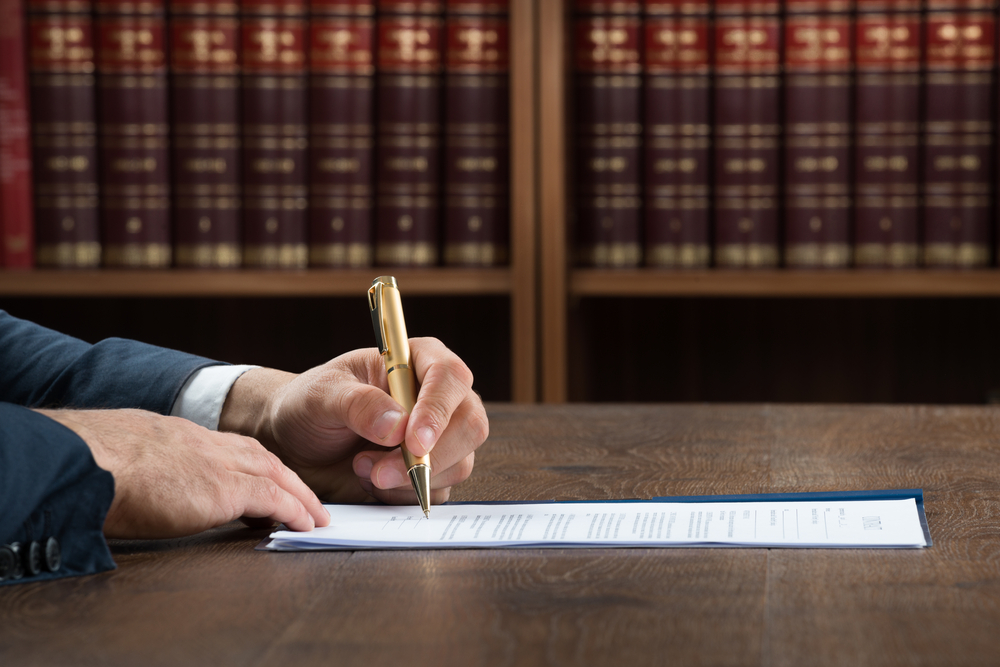 August 2022
A trust is a legal arrangement through which one person (or an institution, such as a bank or law firm), called a "trustee," holds legal title to property for another person, called a "beneficiary."
Trusts fall into two basic categories: testamentary and inter vivos.
A testamentary trust is one created by your will, and it does not come into existence until you die. In contrast, an inter vivos trust, starts during your lifetime. You create it now and it exists during your life.
There are two kinds of inter vivos trusts: revocable and irrevocable.
Revocable Trusts
Revocable trusts are often referred to as "living" trusts. With a revocable trust, the person who created the trust, called the "grantor" or "donor," maintains complete control over the trust and may amend, revoke or terminate the trust at any time. This means that you, the donor, can take back the funds you put in the trust or change the trust's terms. Thus, the donor is able to reap the benefits of the trust arrangement while maintaining the ability to change the trust at any time prior to death.
Revocable trusts are generally used for the following purposes:
Asset management. They permit the named trustee to administer and invest the trust property for the benefit of one or more beneficiaries.
Probate avoidance. At the death of the trust grantor, the trust property passes to whoever is named in the trust. It does not come under the jurisdiction of the probate court and its distribution need not be held up by the probate process. However, the property of a revocable trust will be included in the grantor's estate for tax purposes.
Tax planning. While the assets of a revocable trust will be included in the grantor's taxable estate, the trust can be drafted so that the assets will not be included in the estates of the beneficiaries, thus avoiding taxes when the beneficiaries die.
Avoid Ancillary Probate. If one owns out-of-state property and transfers title to it to a revocable trust, they will avoid ancillary probate in the other state where the property is located.
Privacy. A revocable trust does not become a public document. Therefore if there are concerns about privacy a revocable trust should be considered.
Irrevocable Trusts
An irrevocable trust cannot be changed or amended by the grantor. (However, some states, like New York, do allow revocation under very limited circumstances.) Any property placed into the trust may only be distributed by the trustee as provided for in the trust document itself. For instance, the grantor may set up a trust under which he or she will receive income earned on the trust property, but that bars access to the trust principal. This type of irrevocable trust is a popular tool for Medicaid planning.
Testamentary Trusts
As noted above, a testamentary trust is a trust created by a will. Such a trust has no power or effect until the will of the grantor is probated. Although a testamentary trust will not avoid the need for probate and will become a public document as it is a part of the will, it can be useful in accomplishing other estate planning goals. For instance, the testamentary trust can be used to reduce estate taxes on the death of a spouse or to provide for the care of a disabled child.
Supplemental Needs Trusts
The purpose of a supplemental needs trust is to enable the donor to provide for the continuing care of a disabled spouse, child, relative or friend. The beneficiary of a well-drafted supplemental needs trust will have access to the trust assets for purposes other than those provided by public benefits programs. In this way, the beneficiary will not lose eligibility for benefits such as Supplemental Security Income, Medicaid and low-income housing. A supplemental needs trust can be created by the grantor during life or be part of a will.
Credit Shelter Trusts
Credit shelter trusts are a way to take full advantage of state and federal estate tax exemptions.
Creating Trusts
For more information about estate planning and creating trusts, consult with the attorneys at Kommer Bave & Ciccone LLP.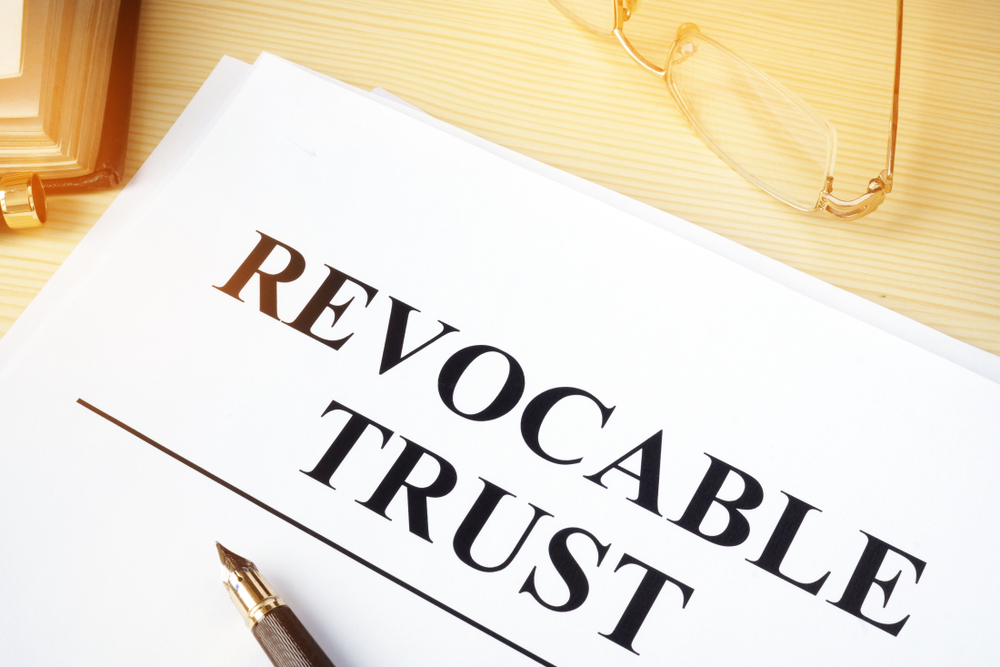 August 2022
Revocable trusts are an effective way to avoid probate and provide for asset management in the event of incapacity. In addition, revocable trusts — sometimes called "living" trusts — are incredibly flexible and can achieve many other goals.
A trust is a legal arrangement through which one person holds legal title to property for another person. As the creator of a revocable trust, you are called the "grantor" or the "donor." While you are alive, you are a beneficiary of the trust and can also serve as either the sole trustee or as one of a number of co-trustees. The trustees manage the assets in the trust, which can include real estate, bank accounts, investments, and tangible property (such as fine art) under the terms set forth in the trust document.
Whatever you place into trust during your life will pass to your beneficiaries at your death without going through probate, avoiding the cost, delay and publicity of probate. In addition, in the event of incapacity, a co-trustee can step in and manage the trust property without any fuss. While you can also accomplish this through a durable power of attorney, banks and other financial institutions are much more comfortable with trusts. They have been known to reject durable powers of attorney that are more than a few years old or to require that the drafting attorney certify that the power of attorney has not been revoked.
The secret to making revocable trusts work is to fund them. This means retitling assets, whether real estate, bank accounts, or investment accounts, in the name of the trust. All too often, attorneys draw up estate-planning documents, advise clients to fund their trusts, and then nothing happens. Trusts have no relation to assets that are not retitled. However, if you execute a "pour-over" will along with your trust, saying that at your death all of your assets will be distributed to your trust, your wishes as to the ultimate distribution of your estate will be carried out. You just won't avoid probate and will not have as strong protection in case of incapacity.
The following are some of the issues revocable trust documents cover, as well as decisions you might need to make:
When does the successor trustee take over? When all of the original co-trustees stop serving — whether due to incapacity, death or resignation — or when one of them stops serving?
How do you define the incapacity of a trustee?
What can the trust invest in?
May it pay the debts of your estate?
If there's an absence of trustees for any reason and you are not available, who appoints the new trustee?
Do you want to give anyone else the right to remove trustees, like a trust protector?
What accounts or statements, if any, must the trustee provide to beneficiaries?
Do you want distributions to be made to beneficiaries under age 18, or just made on their behalf? Would you prefer the trustee to continue managing the funds until your children or other beneficiaries reach, say 25 or 30? You can also provide for partial distributions at various ages.
What powers should the trustees have?
These and more issues need to be decided for all trusts. More complex trusts designed for tax and asset protection purposes present even more choices and get even longer and more complex. To draft a revocable trust, consult with the attorneys at Kommer Bave & Ciccone LLP.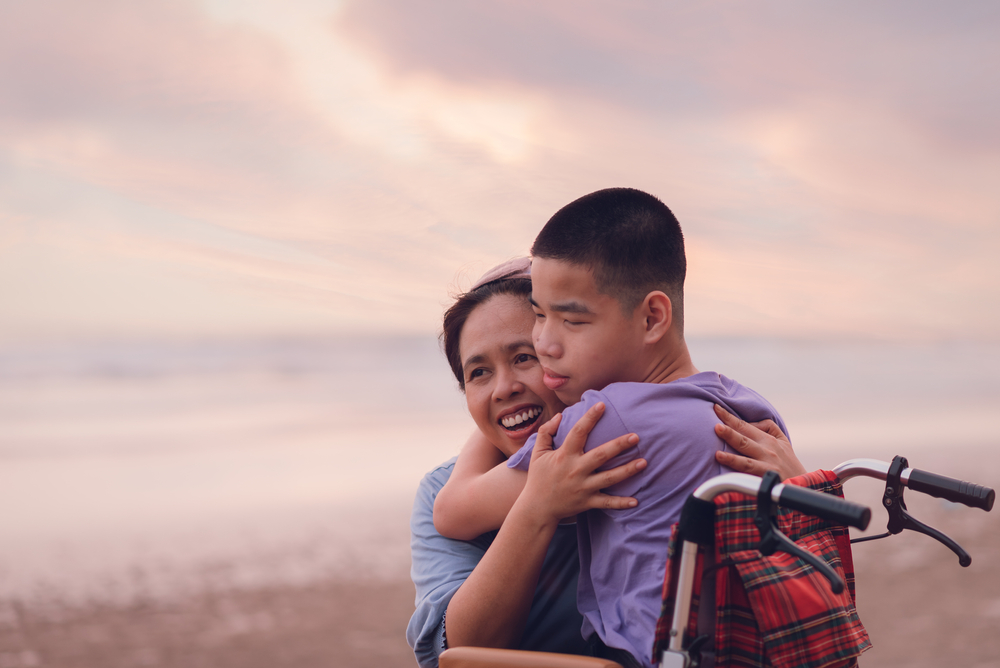 August 2022
Americans are living longer than they did in years past, including those with disabilities. Planning by parents can make all the difference in the life of a child with a disability, as well as that of his or her siblings who may be left with the responsibility for caretaking, on top of their own careers and caring for their own families.
Special needs trusts (also known as "supplemental needs trusts") are an important component of planning for a disabled child, even though the child may be an adult by the time the trust is created or funded. These trusts allow a beneficiary with a disability to receive inheritances, gifts, lawsuit settlements, or other funds and yet not lose her eligibility for certain government programs, such as Medicaid and Supplemental Security Income (SSI). The trusts are drafted so that the funds will not be considered to belong to the beneficiary in determining her eligibility for public benefits.
Special needs trusts are designed to provide for more than basic support, including comforts and luxuries that could not be paid for by public assistance funds. These trusts typically pay for things like education, recreation, counseling, and medical attention beyond what is provided for by Medicaid.
There are three main types of special needs trusts: the first-party trust, the third-party trust, and the pooled trust. All three name the person with special needs as the beneficiary, but they differ in several significant ways, and each type of trust can be useful in its own way.
For more information on special needs trusts and special needs planning, consult the attorneys at Kommer Bave & Ciccone LLP.