Legal Insight. Trusted Advice.
If you have been seriously injured, you may be unable to work and worried about your future. In addition to the physical pain you have suffered since the accident, your medical bills are piling up. Insurance companies may be making a bad situation worse by refusing to promptly reimburse you for your losses or expenses. Your medical bills may be covered by No Fault or Worker's Compensation Insurance but insurance companies often seek to avoid their responsibility to an injured claimant. The attorneys and staff at Kommer Bave & Ciccone, LLP can help. We deal with No Fault, Worker's Compensation and Health Insurance carriers daily. If No Fault denies your benefits you need experienced advocates to ensure your rights are protected and that you receive the monies that are due to you. We recognize the importance of No Fault, Worker's Compensation and other benefits and we will fight to retain these benefits.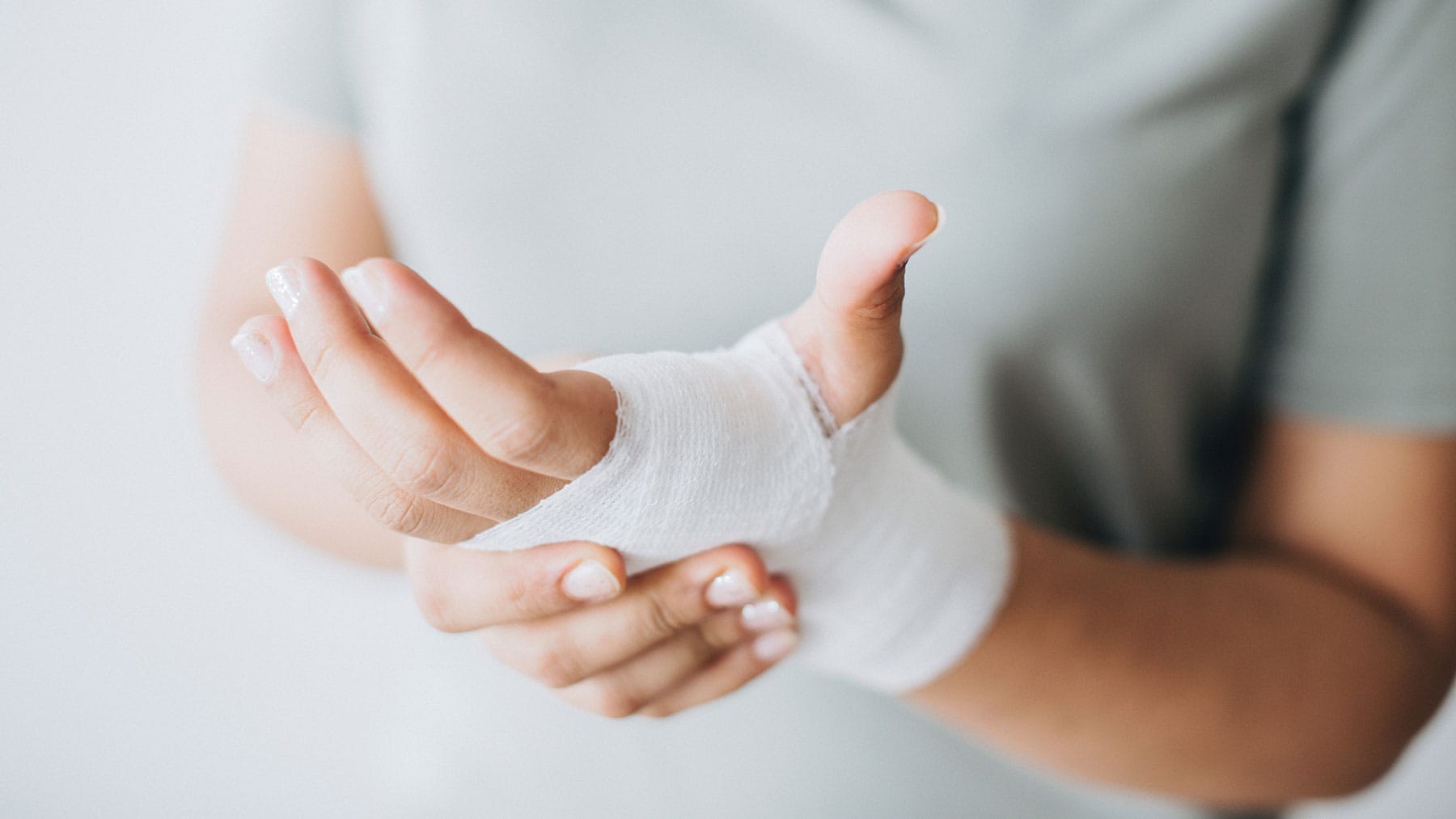 Handling all aspects of your personal injury claim is what we pride ourselves on at our firm. Uncertainty and fear only add to the physical pain of your injuries. Medical bills become a concern. The inability to work weighs heavily on many of our clients. Putting you at ease involves communicating with you and the insurance company. It also involves talking to the doctors and insurance providers to ensure that your medical bills are covered and your lost wage claim is processed.
We offer contingency fee arrangements for our Personal Injury clients. With a contingency fee, your attorney's fees and costs are paid from the settlement proceeds, award or verdict. If we are not successful in the claim or action no fee is earned. If we do not win a settlement, award or judgment, you pay nothing at all. Call or email us today for a free consultation concerning your personal injury claim.
Helping Our Injured White Plains Neighbors
If you've been injured in an accident or due to someone's negligence, you need an experienced, aggressive advocate and effective case manager to handle your personal injury claim while you focus on treatment for your injuries. Call us at 914-633-7400 or contact our firm to schedule a free consultation with an experienced attorney. If you have suffered an injury let our attorneys determine what action is warranted. Common injuries include:
Back Injury
Brain Injury
Vertigo/Vestibular Dysfunction
Neck Injury
Concussion Fractures
Head Trauma
Shoulder or Knee Injury
Wrongful Death
Our Attorneys handle accident cases regularly with excellent results through a team approach in which the partner, associate attorney and paralegal assigned to each case work together to aggressively pursue the responsible party and any available insurance coverage. We represent clients injured in many different types of accidents including:
Car Accidents
Construction Accidents
Motorcycle Accidents
Pedestrian Accidents
Scaffolding Accidents
Trip/Slip and Fall Accidents
Truck Accidents
Wrongful Death
Car Accidents
Our personal injury clients are usually in pain and fearful of the future. They may not have a family doctor or chiropractor. Some are living paycheck to paycheck. The entire experience can be overwhelming. Our ability to manage your case and aggressively represent you and your rights will alleviate many of your concerns.
If you have suffered serious injuries in a car accident, contact Kommer Bave & Ciccone, LLP, in White Plains, New York, immediately. After taking your car accident case, we will identify the extent of your injuries and assess the liability. That will involve a detailed investigation with the help of investigators and accident reconstruction professionals. While we investigate the accident and establish liability, we want you to focus on treatment and recovery from your injuries. That will involve doctor visits, therapy appointments, and the possibility of surgery. We will assist you in completing and filing a no-fault application. Whether the likely resolution may be a settlement or a trial we have extensive experience in negotiating compensation that is fair, based on the injuries suffered. Part of what we do at our firm is put your mind at ease. That involves handling the minor details, facilitating the administrative process, and dealing with the insurance company and medical professionals.
Construction Accidents
Construction workers face risk every day, due to the inherent dangers of their jobs. At Kommer Bave & Ciccone, LLP, we represent those hardworking individuals if they have been injured on a construction site. The list of potential defendants is numerous in a construction accident claim. That complexity creates challenges in locating who is responsible. Construction litigation is regulation and statute driven; only increasing the complex nature of these cases. At Kommer Bave & Ciccone, LLP, we have hands-on experience in settling and litigating construction accident cases. The attorney handling your case will conduct an immediate, in-depth investigation, bringing in a variety of construction industry professionals for their expertise. They will help determine if safety devices were in place and if the site owners met statutory responsibilities. Determining specifically what the contractor did wrong is vital in establishing your case. Because injuries are often serious and catastrophic in a construction accident, we focus on the important liability issues from the outset.
Motorcycle Accidents
Motorcycle accident cases present unique challenges. Insurance policies are often limited in covering medical expenses following an accident. These types of accidents are typically severe, often involving brain injuries, head trauma, significant fractures, or serious leg injuries. Medical treatment will likely be extensive, lengthy, and very costly. Clients fearful of how they will find treatment, let alone pay for their medical bills, will be put at ease. Part of our case management involves attending to your medical expenses. We will assist in communicating with insurance companies and the medical professionals caring for you. Following your motorcycle accident, we will conduct a thorough investigation to establish liability. That may involve the use of accident reconstructionists and private investigators. We will review the Defendant's insurance policy if they were operating a motor vehicle that crashed into you as well as your own policy to determine the extent of coverage for the accident.
Pedestrian Accidents
When a car, truck, or motorcycle strikes a pedestrian, serious injuries are the likely result. Pedestrian accident cases are complex. The operator of the vehicle who struck the pedestrian is not automatically assumed responsible. That requires a detailed investigation of the accident. Onsite visits will be conducted by your attorney, investigators, and accident reconstructionists. Witness statements and police reports will be secured to piece the accident-related events together. Pedestrian accidents have involved jaywalkers crossing against the signal lights or an individual running from between two parked cars and into oncoming traffic. Pedestrians who are staying within the crosswalks and following the rules of the road also have challenges if they are injured. Many people walk because they do not have a car. Without a car and the insurance that goes with it, there is no option for no-fault insurance coverage as it is provided by the carrier for the vehicle that struck you. Our attorneys and staff will assist you to ensure that your benefits are not terminated before your treatment is complete.
Scaffolding Accidents
The New York Scaffold Law (Labor Law Section 240) protects workers who work at elevated heights. According to the U.S. Bureau of Labor Statistics, construction is the one of the most dangerous industries, accounting for 20.8% of all workplace deaths in 2001. Labor Law Section 240 protects construction workers by requiring building owners and general contractors to provide workers with proper scaffolds, hoists, harnesses, and other appropriate worksite safety equipment for use when working at elevations. New York's Scaffold Law is unique and is a major reason why New York's construction industry occupational fatality rate is one of the lowest in the nation. Crucial to this success is placing the final responsibility for observing the Scaffold Law's requirements on owners and contractors. They cannot try to avoid responsibility by claiming their subcontractors and workers are solely responsible when they failed to supervise or provide necessary safety equipment and an accident occurs. However, the law surrounding these claims is complicated and a thorough knowledge of the New York Scaffold Law is paramount. At Kommer Bave & Ciccone, LLP, our construction injury lawyers have knowledge coupled with experience. Our attorneys will employ the construction industry experts, and medical professionals that are needed to prove liability and the extent of your damages to achieve the best possible result.
Trip/Slip and Fall Accidents
Determining liability is paramount in a slip/trip and fall claim. You may have suffered severe injuries, but the success of the case will be dependent on proving negligence. At Kommer Bave & Ciccone, LLP, we immediately begin investigating your slip/trip and fall claim. Time is of the essence. Photographs of the area can provide vivid and powerful evidence. Anything documented from video surveillance will be secured. Witnesses will be interviewed for their account of the accident. Our attorneys have tried, settled and arbitrated cases that involved slipping on wet floors and stairs, ice and snow on sidewalks, parking lots, exterior stairs as well tripping accidents on roadways, pot holes, obstacles in stores and other locations. We have successfully pursued claims against major retailers including Home Depot, Stop & Shop Supermarkets, Macys, Pathmark, A & P Supermarkets and Lord and Taylor.
Truck Accidents
Trucks speeding down the road with inattentive, impaired, or exhausted drivers are a deadly weapon. Our focus as your personal injury advocates will be to establish liability following the severe accident. At Kommer Bave & Ciccone, LLP, we will go through the corporate structure of a trucking company to find the responsible party. The truck's registration may list the owner of the truck, but not other companies that would be responsible. Locating the proper Defendants is vital to your case, and we have the skills to do just that. Our trucking accident attorneys will thoroughly examine records to document the carrier's negligence. Truck drivers are required to drive for certain amounts of time and to take a certain number of breaks. Careful planning and attention to detail are necessary in establishing your case and proving the liability of the responsible party. Depending on the circumstances of the collision, driving records, log books, and data from the truck's black box need to be secured and analyzed to successfully prosecute a trucking accident action.
Wrongful Death
We represent families in their claims for damages due to the death of a family member. A wrongful death claim requires a great deal of sensitivity to the family and their loss and further requires an attention to detail in determining liability and the full extent of the family's loss. Once liability for the wrongful death is established, we will aggressively litigate the case and pursue the compensation that you and your family deserve. In New York damages in a Wrongful Death action may be limited by statute to the future value of the financial contributions by the Decedent to their family. We work with a team of experienced and respected experts including actuaries, economists, engineers and accident reconstruction experts all of whom are dedicated to establishing the extent of damages sustained by the family due to their loss.
Call Us  (914) 633-7400