Legal Insight. Trusted Advice.
Recent Successes And News: Month:

February 2022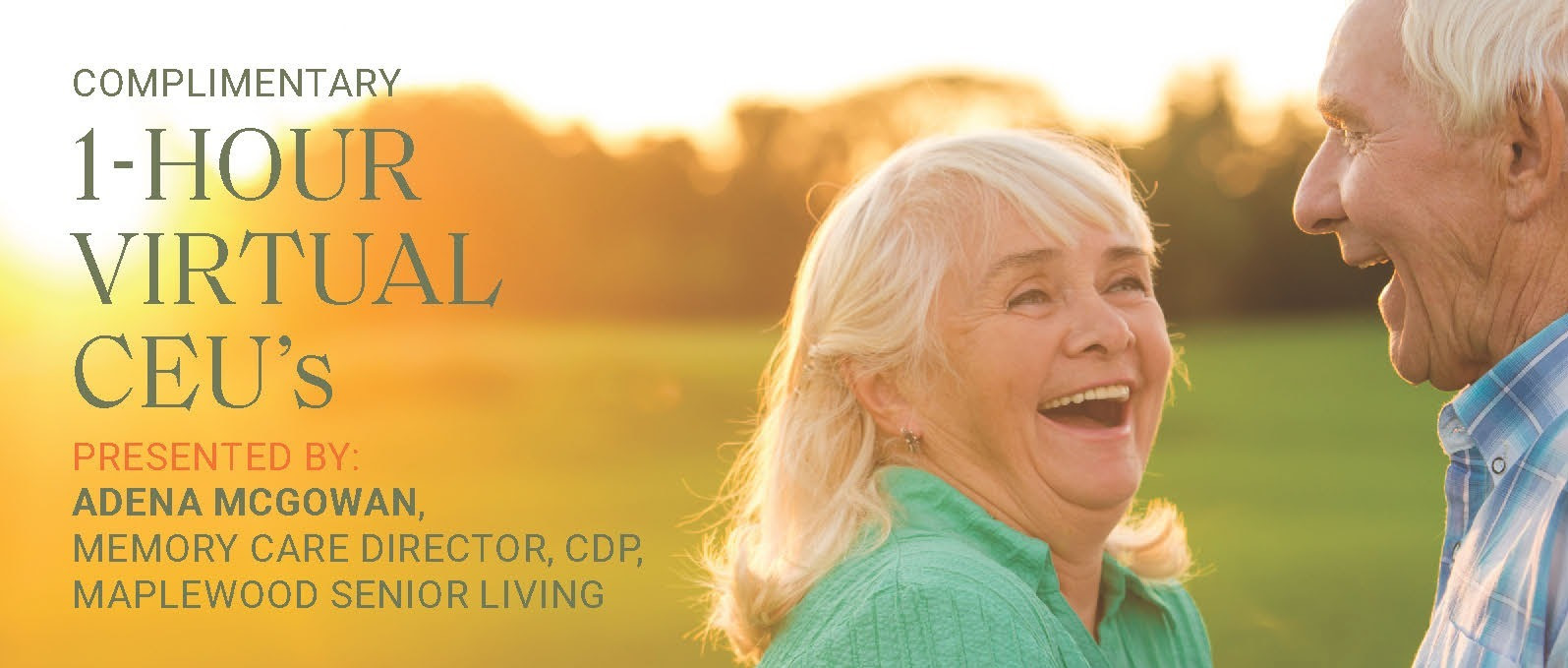 Presented by Maplewood Senior Living's Memory Care Director Adena McGowan
THROUGH THE EYES OF DEMENTIA – A NEW REALITY
WEDNESDAY, MARCH 23RD | 8:00 AM EST
The best way to understand the struggles of someone living with dementia is to walk in their shoes. This course will refresh the audience on the struggles facing our dementia clients – starting with the changes that impact them just as a function of getting older, coupled with how dementia changes their senses; and how they may interpret the increasingly unfamiliar world around them.
RSVP by March 22nd below.
Click Here
LAUGHTER AS MEDICINE: A NEW APPROACH TO HEALTH AND WELLNESS
WEDNESDAY, APRIL 27TH | 8:00 AM EST
As millions of Americans turn 65 each day, there will be a sharp increase in the demand for healthcare. Experts are looking to alternative medical solutions, including laughter. Research has shown that laughter can have a positive effect on health—including physical, social, and mental benefits. Adena will explain the potential for laughter as "medicine" and its wide applications.
RSVP by April 26th below.
Click Here
Contact Morgan Iorio at miorio@maplewoodsl.com for more information.